Shane Hamilton
Shareholder
(972) 393-8550 | [email protected] | vCard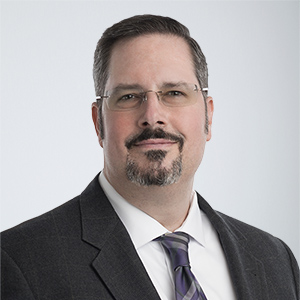 Shane Hamilton has represented tax-exempt, nonprofit organizations in connection with their federal tax and nonprofit governance matters for over two decades, including family- and company-sponsored private foundations, publicly supported charities, private schools, churches and religious organizations, supporting organizations, charitable trusts, social welfare organizations, and trade associations. He regularly counsels tax-exempt organizations on a wide range of matters involving nonprofit corporate law, governance best practices, obtaining and maintaining federal tax-exempt status, UBIT, excess benefit transactions (intermediate sanctions), private foundation excise taxes, and other legal requirements applicable to tax-exempt organizations.
In addition to advising tax-exempt clients on their tax and legal issues, he offers clients practical advice on navigating the challenges presented when business or mission-oriented goals conflict with the tax laws. Over the years, Mr. Hamilton has acted as outside general counsel for many different organizations; currently he serves in that role for The Meadows Mental Health Policy Institute for Texas.
Mr. Hamilton has helped a variety of tax-exempt organizations resolve tax controversies at the audit stage, at IRS Appeals, through closing agreements, and in court. When the stakes are high, Mr. Hamilton teams with other law firms as co-counsel in litigation matters and criminal tax investigations. He has served as co-counsel in various complex internal investigation, criminal, and litigation matters involving tax-exempt organizations and their principals.
Before forming Hamilton | Vopelak P.C., Mr. Hamilton was a Member of Miller & Chevalier Chartered in Washington, D.C. and was the head of that firm's tax-exempt practice group. While attending the University of Virginia School of Law, he served as an Executive Editor and the Tax Cite Editor of the Virginia Tax Review. He is a member of Phi Beta Kappa, University of Virginia.
Rankings and Recognition
The Best Lawyers in America: Tax Law: 2012 - present
Bar Admissions
Virginia, 1997
District of Columbia, 1998
Texas, 2012
Federal Court Admissions
U.S. Tax Court
U.S. District Court, Northern District of Texas
U.S. District Court, District of Columbia
District of Columbia Court of Appeals
Education
J.D., University of Virginia School of Law, 1997
M.A. (English), University of Virginia, 1997
B.A. (Economics), University of Virginia, 1993
Bruce R. Hopkins*
Senior Counsel
(816) 931-2525 | [email protected]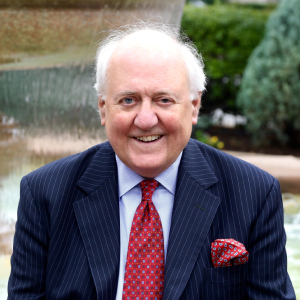 Bruce Hopkins practices in the field of nonprofit, tax-exempt organizations. His clients include, or have included, charitable and educational organizations, colleges, universities, hospitals, other health care providers, religious organizations, business and professional associations, social welfare organizations, social clubs, political organizations, and private foundations.
Nonprofit organizations work with Mr. Hopkins to establish and qualify for tax exemption and to establish and operate charitable and fundraising programs.
Mr. Hopkins advises on matters such as public charity or private foundation qualification, intermediate sanctions, governance, lobbying, political campaign activities, the unrelated business income rules, charitable giving, and nonprofit involvement in partnerships and other joint ventures. Collateral areas of law, such as postal laws and charitable fundraising regulation, are also part of his practice. Mr. Hopkins has also served as an expert witness in more than 30 cases.
Mr. Hopkins is the author of 40 books focused on nonprofit law topics, including the leading treatise in the area of tax-exempt organizations, The Law of Tax-Exempt Organizations, currently in its twelfth edition, The Tax Law of Charitable Giving, currently in its fifth edition, and The Law of Fundraising, also currently in it fifth edition. He is also the author of the monthly newsletter, Bruce R. Hopkins Nonprofit Counsel. Mr. Hopkins presents annually at numerous national and regional conferences on nonprofit law and tax-exempt organizations.
Since 2015, Mr. Hopkins has served as the Professor from Practice at the University of Kansas School of Law and teaches courses in Nonprofit and Tax-Exempt Organizations and Representing Nonprofit Organizations.
* Bruce Hopkins is an independent contractor to Hamilton Vopelak | P.C. and is not licensed in Texas.
Rankings and Recognition
The Best Lawyers in America: Nonprofit Organizations, Charity Law
2007 Outstanding Nonprofit Lawyer Award (Vanguard Lifetime Achievement Award) from the American Bar Association, Section of Business Law, Committee on Nonprofit Corporations.
American Bar Association, Past Chair, Committee on Exempt Organizations, Section on Taxation
Bar Admissions
District of Columbia, 1969
Missouri, 1999
Education
S.J.D., University of Kansas School of Law, 2016
LL.M., Taxation, George Washington University National Law Center, 1971
J.D., George Washington University National Law Center, 1967
B.A., University of Michigan, 1964
David M. Coolidge*
Benefits Counsel
(207) 807-6703 | [email protected]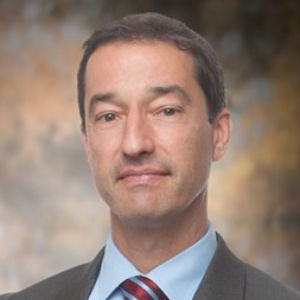 David Coolidge practices in the areas of employee benefits and executive compensation. Mr. Coolidge's practice covers design, implementation and compliance work for all forms of tax-qualified pension, savings, and welfare benefit plans, including defined benefit, 403(b) and 401(k) plans, as well as executive compensation arrangements and other incentive arrangements.
Mr. Coolidge drafts and negotiates all relevant plan and trust documents and contracts, drafts employee disclosures, prepares government filings and obtains agency rulings. He has assisted employers with voluntary compliance proceedings at the IRS and Department of Labor to protect benefit plans against potentially disqualifying errors.
Mr. Coolidge's practice also covers many of the laws that regularly attach to employee benefits, such as the Affordable Care Act, HIPAA, COBRA, and the Medicare secondary payer rules; age and other employment discrimination labor laws, including the Family and Medical Leave Act; and the securities law aspects of employee benefit plans. He regularly advises clients on Affordable Care Act interpretive issues, compliance requirements, and support around IRS assessments and audits; on the preparation of group health plan amendments and implementing resolutions; and on consumer-driven health care matters, such as integrated health savings accounts and health reimbursement arrangements.
* David Coolidge is an independent contractor to Hamilton Vopelak | P.C. and is not licensed in Texas.
Bar Admissions
Federal Court Admissions
Education
J.D., University of Virginia School of Law, 1996
B.A., Stanford University, 1988